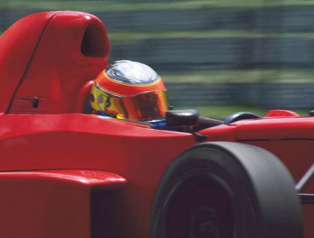 The Marketing Audit collaborated with Deloitte on a global survey of financial service experts
For the third year in a row since the global financial downturn, The Marketing Audit conducted a global survey of more than 175 financial service executives on behalf of Deloitte in order to shed more light on the future of the global financial services industry and the multitude of external forces, including new regulatory requirements, that continue to change the industry and impact individual companies. While these forces impacting the financial services industry appear random in nature, they fall into a set of common themes: compliance, capital, customers, and competition. The results were presented in the report "Harnessing the Forces of Change."  Some key findings include:
As a result of the reform that is still being called for and implemented, 77% of survey respondents expect some or many more additional compliance changes to come.
In light of any uncertainty or complications that come with for instance, Dodd-Frank—which has nine themes all pushed into one bill and massive rule-writing still to come—maintaining an element of flexibility seems to be the best way to deal with reform and ensure compliance and 80% of respondents said that they see the flexibility of the compliance function as being important to the industry.
Respondents said the most crucial element for flexibility was more experienced staff who would be best equipped to deal with complex compliance issues and control compliance risk.
With the agreed upon long time frame to implement Basel III and Solvency II it is no surprise that more than 33% of the respondents are not addressing changing capital needs immediately. However, among the remaining 66% that are, the most significant factor driving their changing capital position is the need to raise capital to strengthen balance sheets, followed by the need to raise capital to meet new standards.
Given the threat of reduced customer allegiance, many companies are focusing on better communication (60%) around products and service offerings as a response to any perceived changes in customer loyalty and this is evident in much of the advertising and promotions financial services industry companies have in place.
Increased competition has driven institutions to focus on innovation, with 57% of respondents citing innovation as the key to beating the competition.
For more information on how The Marketing Audit can help your company establish itself as a thought leader, call 215-545-6620 or e-mail us at:info@marketingaudit.com.