Who We Are
Myles P. Kelly | President and Principal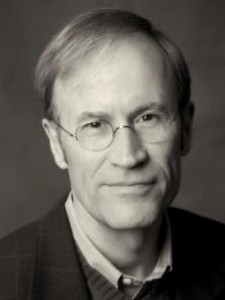 Over the past 25 years, Myles Kelly has directed research and consulting engagements for hundreds of domestic and international corporations.
He has led symposiums for the Association for Global Strategic Information (AGSI), Society of Insurance Research (SIR), the Life Insurance Market Researchers Association (LIMRA), the Drug Information Association (DIA), and Strategic and Competitive Intelligence Professionals (SCIP).
He is also the author of numerous articles including "Assessing the Value of Competitive Intelligence" and co-author of "Hot-Air Ballooning in Intelligence Land," both published in The Journal of AGSI.
The Marketing Audit Team
Our consultants, analysts, industry specialists, and collectors have the broad experience needed to develop customized engagements. Our unique mix of associates includes:
• Strategy Consultants
• Financial Analysts
• Scientific Analysts
• Technical Analysts
• Subject Matter Experts
• Professionally Trained Intelligence Collectors
Our Strengths
The Marketing Audit team offers many advantages through our custom solutions process. Our main strengths include:
High Level, Peer-to-Peer Interviewers and Analysts Specializing in In-Depth Primary and Secondary Research
Our team members have specialized credentials that enhance engagement effectiveness, such as advanced degrees (e.g. PH.D. in Cognitive Psychology) and special licensing (e.g. Series 7 Brokerage license). Their unique expertise yields analysis of high-level substantive and technical information at a high return on investment.
Ability to Scale a High-Learning Curve on Custom Projects
We assemble a team of experts specifically for your project who apply a rigorous approach to digesting and understanding your uniqueness quickly.
Project Management Expertise
We deliver liason services to clients, such as workflow management, status reports, conference calls, and consultations during project execution.
Strong Industry Focus
Please see our
Industry Practices
page for a complete list.
High Ethical Standards that Go Beyond Those Followed by SCIP (Strategic and Competitive Intelligence Professionals)
These standards secure the anonymity of our clients as they explore their competitive landscape.
Global Capabilities
We are able to extend our ability to collect and analyze in-depth information globally. All projects are managed centrally from our corporate base in Philadelphia.
Overall Commitment to our Client's Business Needs
We pride ourselves in having a history of developing long-term professional partnerships with our clients.