As an industry leader and one of the top market research companies, The Marketing Audit has a diverse range of professional affiliations. We've been an active participant in trade association organizations, conferences, panels, and meetings. We are one of the founding exhibitors at the Strategic and Competitive Intelligence Professional (SCIP) annual conference. We have also conducted symposiums for the Association for Global Strategic Information, (AGSI), the American Marketing Association (AMA), the Society for Insurance Research (SIR), The Life Insurance Marketing and Research Association (LIMRA), and the Drug Information Association (DIA). We are also a certified LGBT diverse supplier business enterprise and are active in both the local Philadelphia affiliate chapter (Independence Business Alliance/IBA) and the national organization (NGLCC).

Strategic and Competitive Intelligence Professionals (SCIP)
Established in 1986, SCIP is a global non-profit community of Intelligence Strategists; leaders who leverage insights, best practices, and unimpeachable ethics to drive growth and reduce risk in strategic choices.
SCIP increases members' impact through advancing ethical best practices, offering training and education in areas critical to professional effectiveness, curating innovative ideas, and cultivating a powerful peer community. As a non-profit, SCIP collaborates with members and partners to promote the value of strategic choices driven by insights rather than by gut feeling, conventional wisdom, or the loudest voice in the room.
---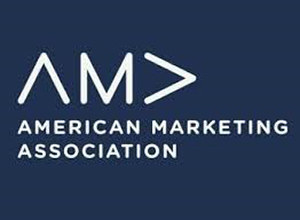 American Marketing Association
Founded in 1937, the American Marketing Association is a professional association for marketing professionals with tens of thousands of members, over 70 professional chapters, and 250 collegiate chapters across the United States.
Today, the AMA leads an unparalleled discussion on marketing excellence offering differentiated content that focuses on the tension between Best Versus Next Practices™.
With content coming from unrivaled scholarly journals, like the Journal of Marketing, and award-winning publications, like Marketing News, the AMA offers a robust perspective that understands marketers are expected to provide both solutions for today and solutions for tomorrow.
---

Society for Insurance Research (SIR)
Since 1970, the Society of Insurance Research (SIR) has provided Members a unique forum to be forward thinking, to network with other insurance professionals, and to learn and share cutting edge developments in research and insurance.
The Society provides these opportunities through its Annual Conference, Research Summit, Roundtables, Webinars, the Members Only Resources, and AskSIR crowdsourcing.
The SIR is a community of insurance professionals that believe decisions should be based on research and a firm understanding of the external environment. It includes decision makers and practitioners from organizations that range from the large international carriers, to regional and specialty writers, reinsurers, distributors and solution providers of every size.
---

The Life Insurance Marketing and Research Association (LIMRA)
Serving the industry since 1916, LIMRA is a worldwide research, consulting, and professional development not-for-profit trade association. Nearly 700 financial services companies in 53 countries rely on LIMRA's research and educational solutions as the trusted source of industry knowledge to help them make bottom-line decisions with greater confidence. Companies look to LIMRA for its unique ability to help them understand their customers, markets, distribution channels, and competitors to give them leverage on developing realistic business solutions.
---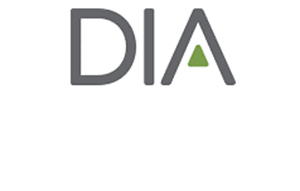 Drug Information Association (DIA)
Founded in 1964 with the controversy over the drug Thalidomide, DIA's founders – a group of 30 pharmaceutical professionals, medical writers, and academics – came together to create a platform for necessary global communications and collaboration to solve a healthcare threat to unborn children worldwide. Today, professionals from 80 countries continue to engage with DIA through their unparalleled membership network, educational offerings, and professional development opportunities.
---

National LGBT Chamber of Commerce (NGLCC)
The National LGBT Chamber of Commerce (NGLCC) is a U.S. not-for-profit advocacy group that aims to expand the economic opportunities and advancement of the LGBT business community. Headquartered in Washington, D.C., the NGLCC is the exclusive certifying body for LGBT-owned businesses known as LGBT Business Enterprises (LGBTBEs), and advocates for LGBT business inclusion in corporate and government supplier diversity programs.